Federal R&D Fireside Chats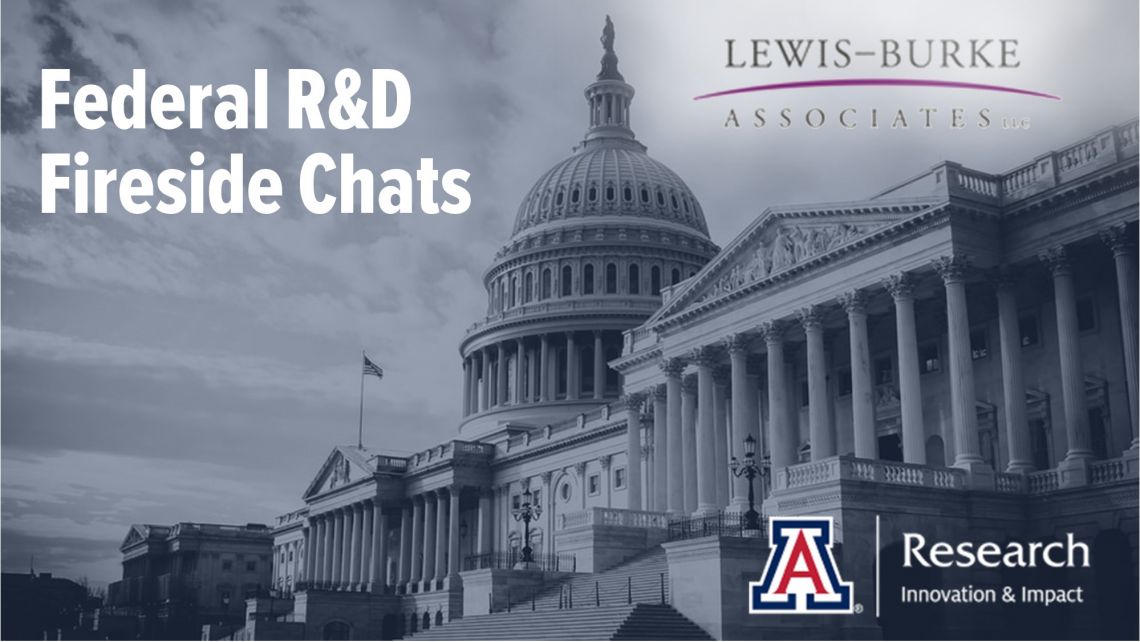 Join Lewis-Burke Associates' Federal Relations Experts, Reed Skaggs, Libby O'Hare, and Nick Saab for a monthly fireside chat moderated by Research Development Services' Assistant Vice President of Research Development, Kim Patten discussing what's happening in DC around proposed federal investments in research, development, and infrastructure. The discussion will be followed by audience Q&A.
For questions about access or to request any disability-related accommodations that will facilitate your full participation in this virtual event, please contact researchevents@arizona.edu.
When
9 a.m. to 10 a.m. Dec. 8, 2021