Designed to Empower and Improve Everyday Lives
The rising Grand Challenges Research Building is designed to draw on the University's core strengths by supporting the expansion of the Optical Sciences, and provide research capacity for the new Center for Quantum Networks.
The new Grand Challenges Research Building is a seven-story interdisciplinary masterpiece with every inch designed to foster collaboration in research and technology that will fundamentally shape the future of our society.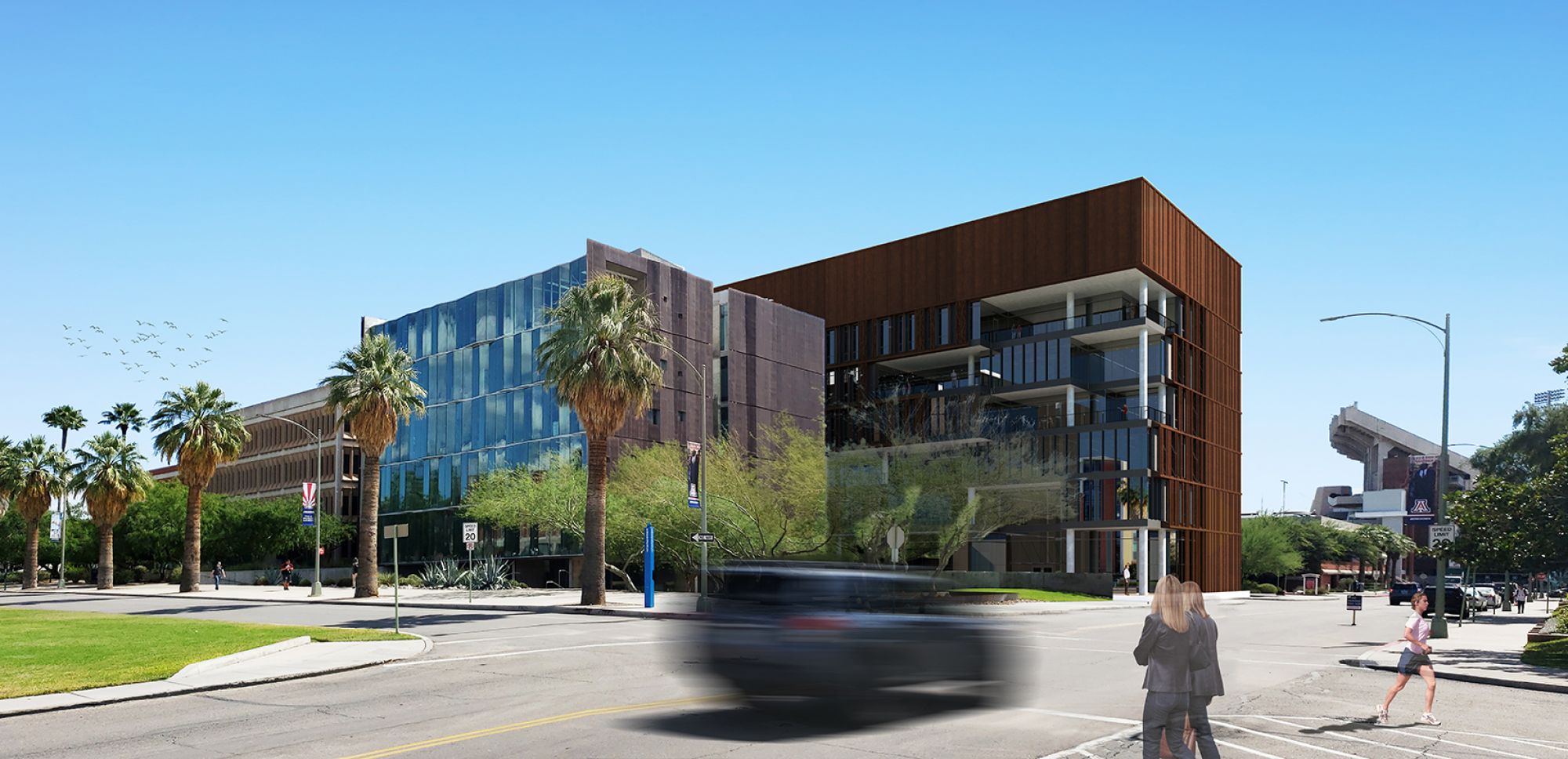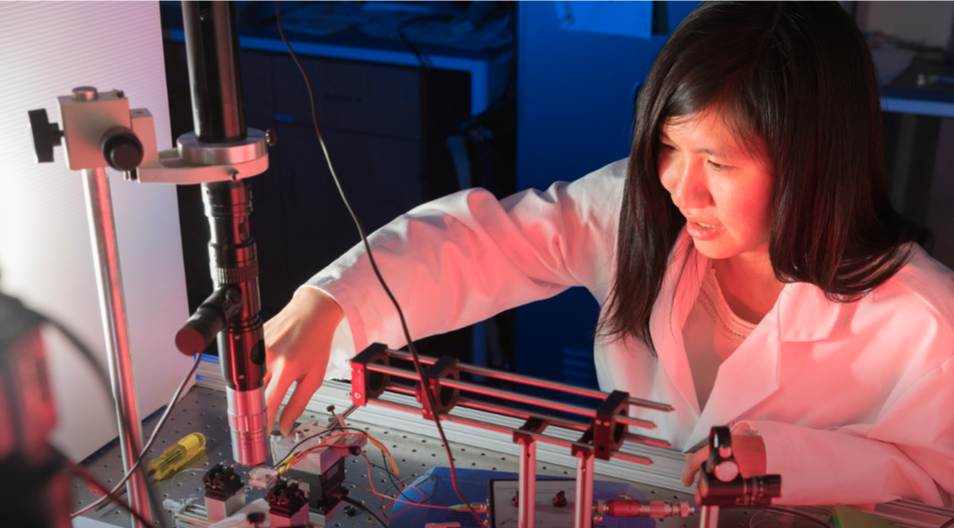 The facility will leverage and amplify the University of Arizona's greatest core research strengths: in the areas of engineering, optical science, lunar & planetary science, medicine, and much more.
In this building, world experts from a range of growing and cutting-edge fields will come together with undergraduate and graduate students to make discoveries and to teach the next generation of scientists, doctors, entrepreneurs and engineers.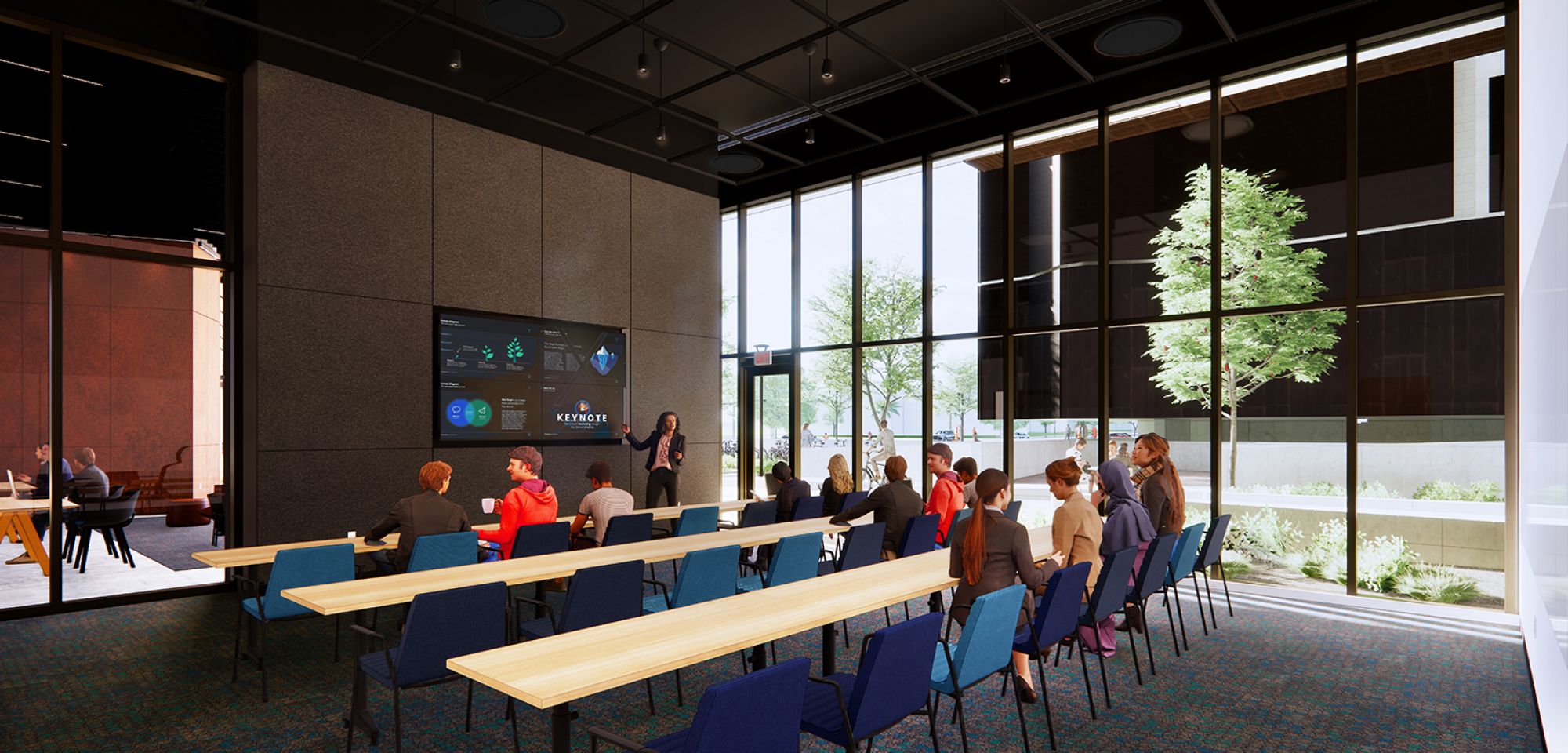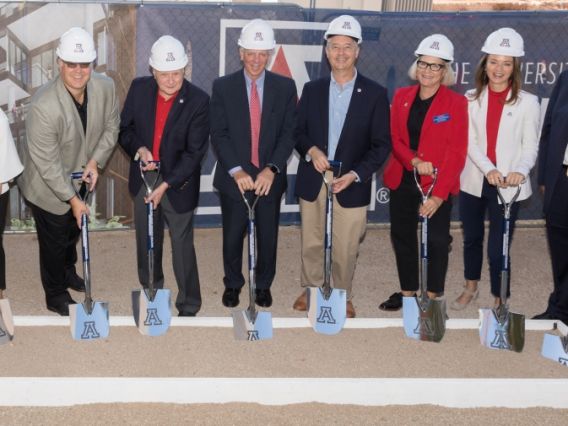 In the News
September 28, 2021 - Construction Underway on University's Grand Challenges Research Building
Read the Story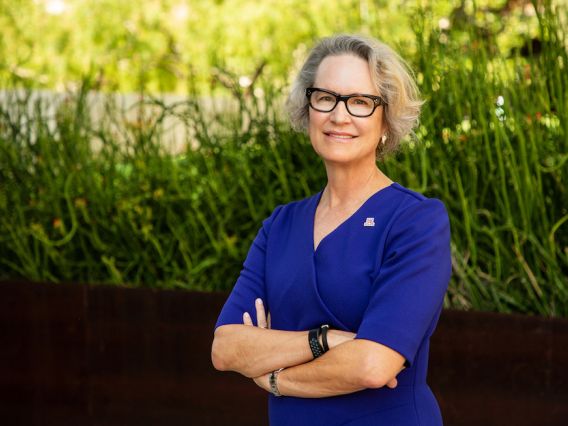 In the words of Senior VP of Research
"Beyond Attracting and reinforcing our industry partners with companies including Honeywell, Raytheon and Lockheed Martin, Research conducted in the GCRB will translate into major societal impacts and allows us to apply world-class research to practical, real-world needs."
—Betsy Cantwell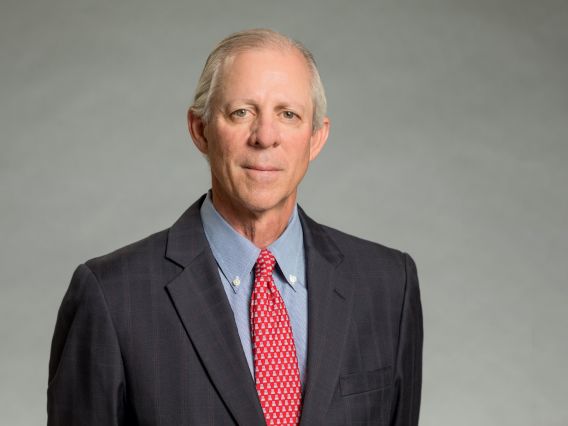 In the words of UArizona's President
"The co-location of multiple, interrelated research programs will create a hub that enables new opportunities for Fourth Industrial Revolution research that will help the university recruit and retain recognized faculty. GRCB will focus on several areas that have resulted in the university being ranked among the top 100 research institutions in the world."
—Robert C. Robbins
Research and centers that will be located in the GCRB:
The first floor of GCRB will include large multi-functional space intended to support student engagement and will be capable of supporting some instructional activity. The GCRB will house the state-of-the-art equipment and technologies required to successfully carryout the research detailed above.
Technologies:
Links to more information
Subscribe to the UArizona Impact in Action newsletter to receive featured stories and event info to connect you with UArizona's research, innovation, entrepreneurial ventures, and societal impacts.