History of Disclosure Requirements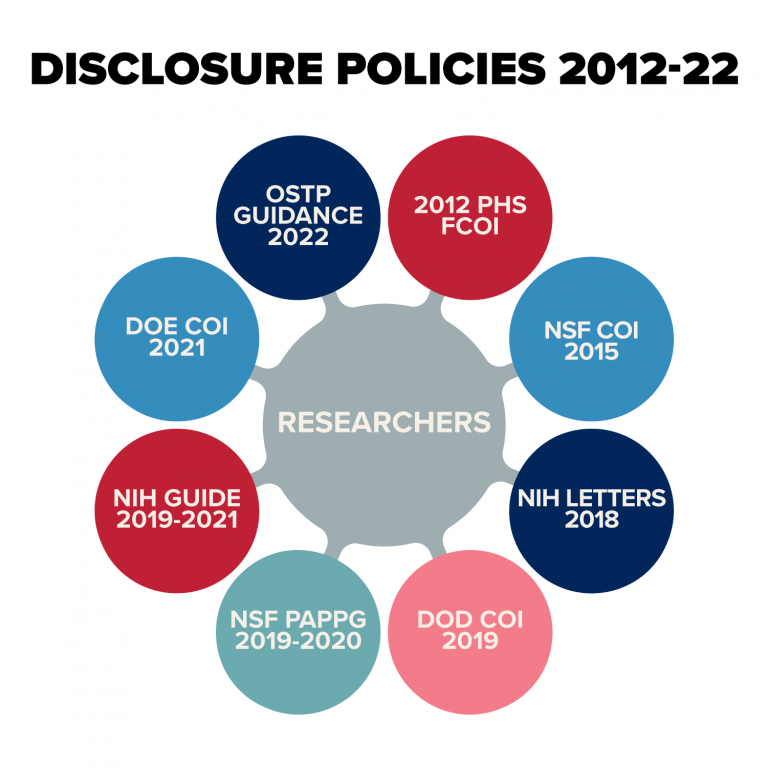 History of Federal & State COI & COC Requirements
The University of Arizona's Conflicts of Interest & Commitment policy is directed by federal regulations and state laws.  The University's policies around disclosure requirements and conflicts of interest and commitment are the result of years of work and mandatory federal and state compliance requirements, starting with the original policies implemented in 2012 and again in August 2018 with a federal agency request for a policy review and augmentation.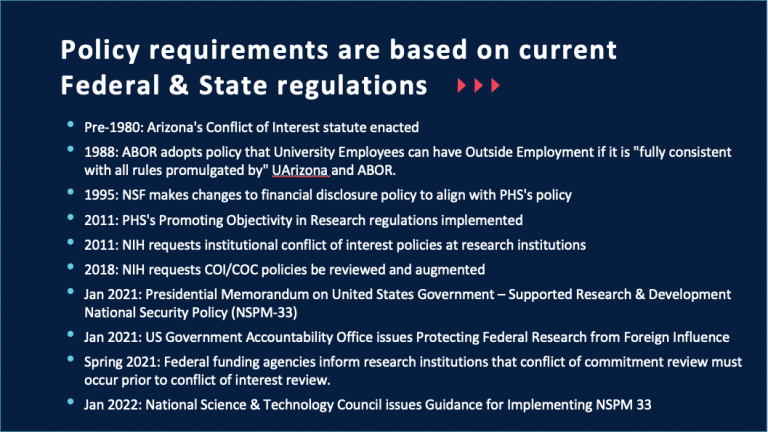 The Purpose of Disclosures
Researchers at the University of Arizona have interests, support, and collaborations that make them uniquely qualified to conduct research. And, as research, development, and innovation have grown over time, so has the complexity of researcher activities and opportunities for collaboration.  
Disclosures provide an opportunity to be transparent and foster public trust in research results.  Disclosure of these activities plays a distinct role in research security because it provides funding agencies and recipient institutions with necessary information to protect the proposal merit selection process and ensure research capital is credited to University of Arizona researchers.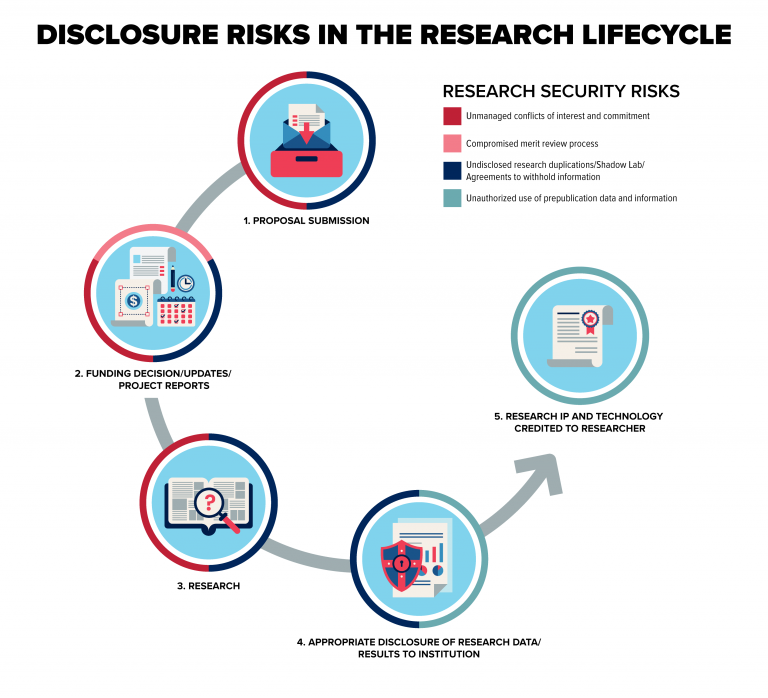 What if The University of Arizona did not have a Conflicts of Interest & Commitment Policy?
Because the University's Conflicts of Interest & Commitment Policy is a representative of the federal regulations and state laws the institution is required to follow, the University would be subjected to numerous consequences if it did not have the Conflict of Interest and Conflict of Commitment requirements in the Conflicts of Interest & Commitment policy.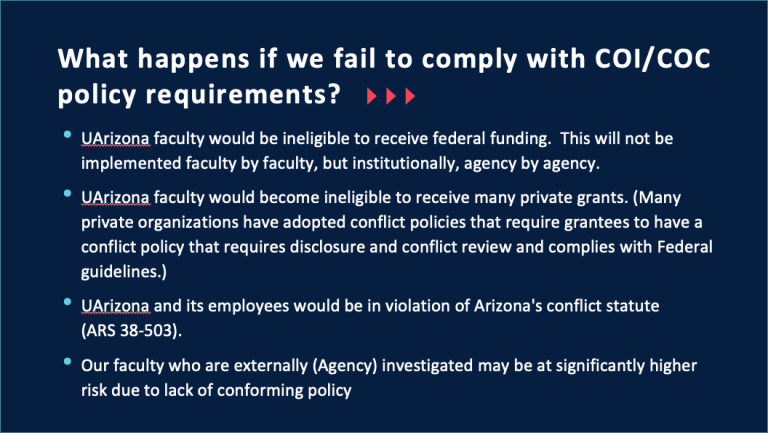 Subscribe to the UArizona Impact in Action newsletter to receive featured stories and event info to connect you with UArizona's research, innovation, entrepreneurial ventures, and societal impacts.