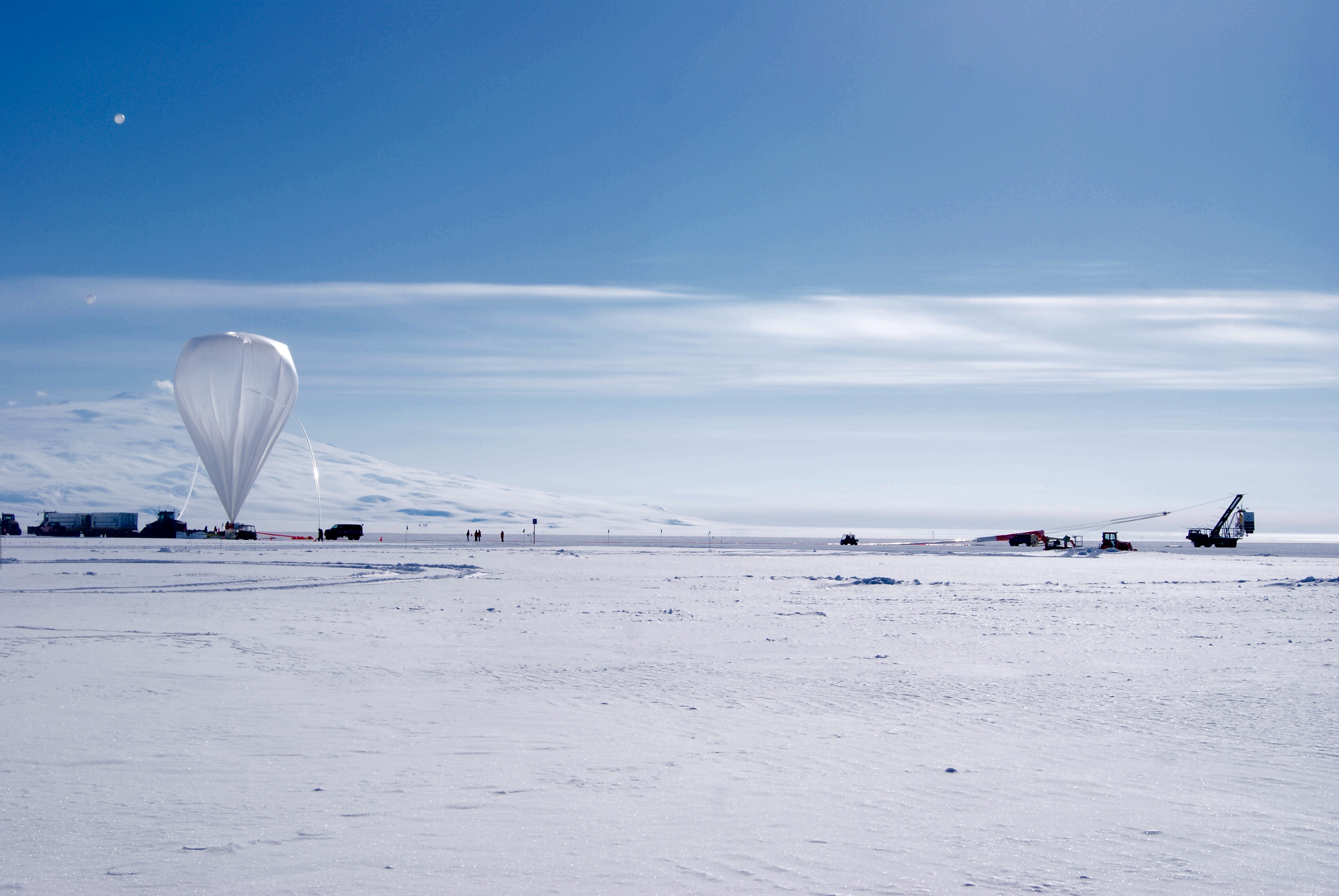 Photograph by Abram Young
Floating at the Edge of Space
The Mission Integration Lab (MIL) will accommodate balloon-borne astronomy. Balloon-borne missions fill an important niche between ground-based observatories and space telescopes, providing an ideal way to deploy telescopes and other instruments to altitudes where they experience less interference from the Earth's atmosphere.​​​​
"At the University of Arizona, the edge of space is closer than it may seem."
A Dynamic New Location
MIL is currently under construction at the UA Tech Park at The Bridges, just three miles south of main campus. The building comprises a tall, hangar-like "high bay," where researchers and students can work on instruments, telescopes and high-altitude balloon technology. The facility will make UArizona even more competitive for top-dollar research missions such as NASA's Long Duration Balloon flight missions.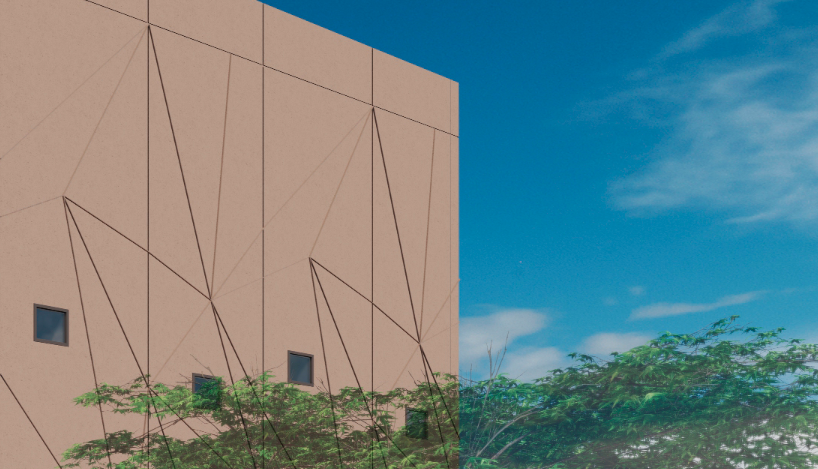 Inspired by Constellations
The design of the main building reveals shadow lines, intersecting and extending from various nodes, that play across the building's face. This feature hints at the research and fabrication of astronomic instruments conducted within.
Stadium-sized Payloads
Dominated by a 2000 sf high bay with 40' ceiling and an overhead gantry crane with a 30' hook height, this space must accommodate the assembly and testing of very large instruments, particularly the payloads for stratospheric balloons. The crane boom extends out beyond the doors to the high bay to allow on-sky instrument testing.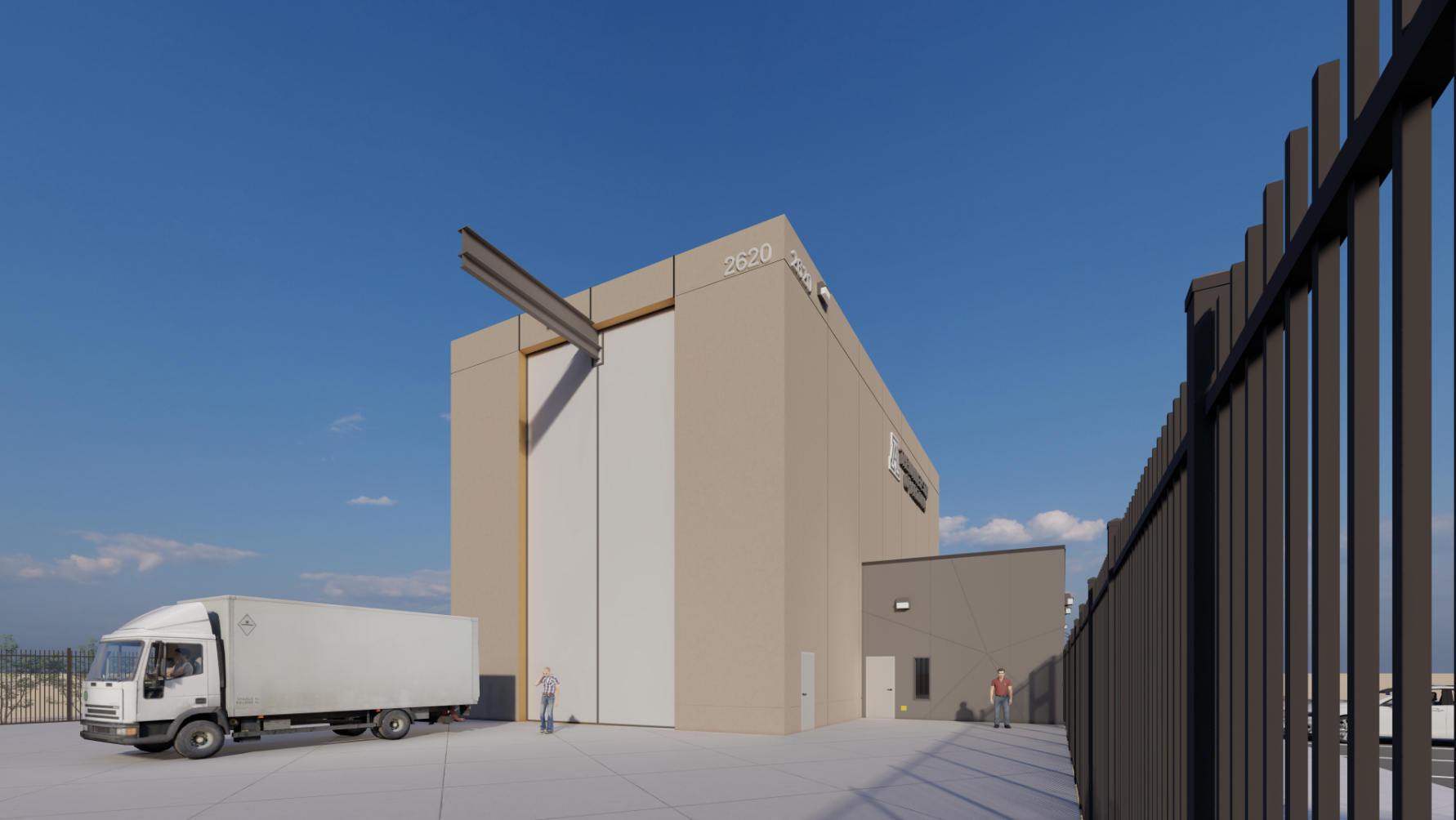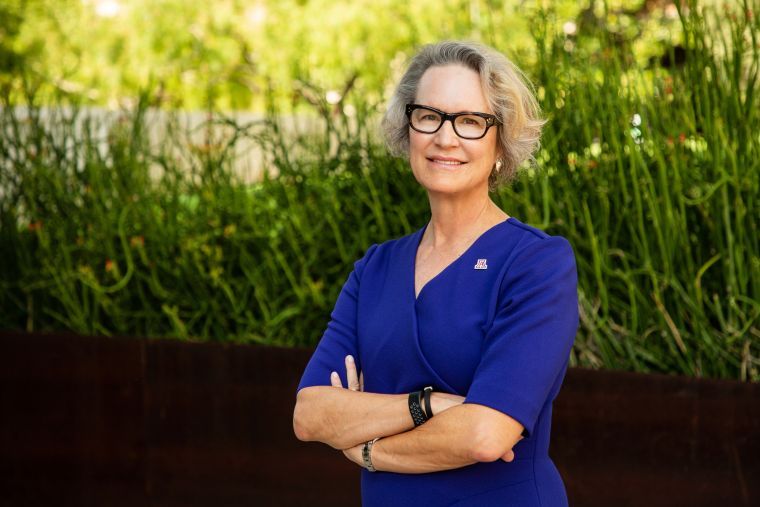 Betsy Cantwell, Senior Vice President for Research and Innovation
"The Mission Integration Lab expands UArizona's capacity for space-based research requiring high bay facilities," said Elizabeth "Betsy" Cantwell, UArizona's senior vice president for research and innovation. "Not only will this facility enable UArizona to remain at the forefront of Research I institutions for astronomy, it will also open opportunities to partner with key space-related industries and drive economic development in southern Arizona."
UArizona's Balloon-borne missions include:
The Terahertz intensity mapper, or TIM, a NASA-funded balloon mission designed to create a giant map of galaxies over 5 billion years of cosmic history which relies on an imaging spectrometer capable of detecting extremely faint galaxies in the "cosmic afternoon," the time when star formation in the universe was slowing down from its peak 10 billion years ago.
GUSTO, short for Galactic/Extragalactic ULDB Spectroscopic Terahertz Observatory, a NASA-funded mission to carry an infrared telescope to study the lifecycle of stars in the interstellar medium, from their birth out of condensing molecular clouds in stellar nurseries to their evolution and death, reseeding the interstellar medium with the ingredients that will form new stars.