Arizona Space Institute Symposium 2023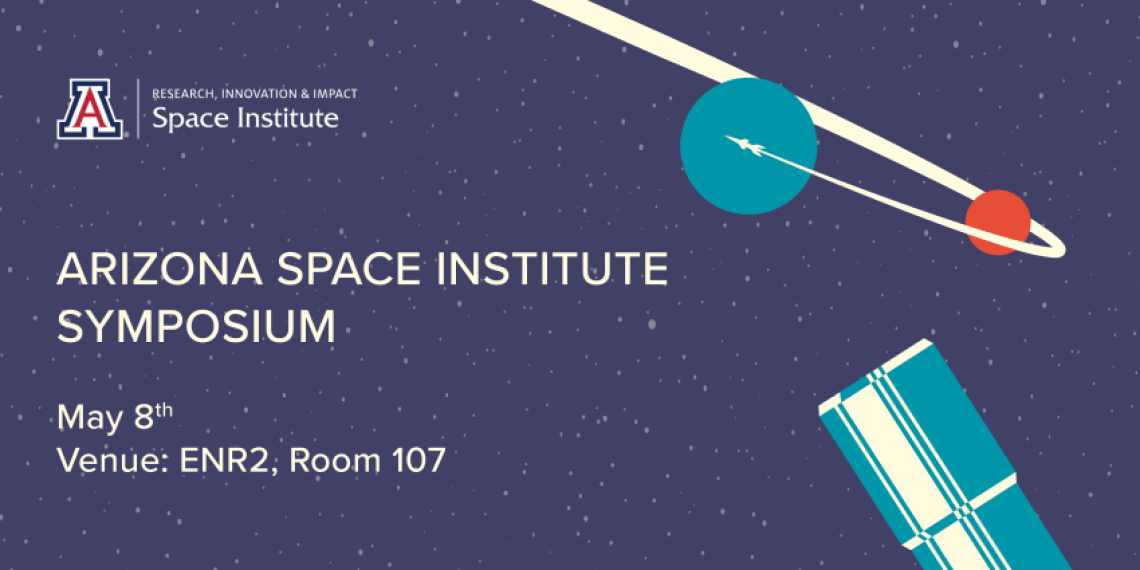 Monday, May 8 | 8:30am - 5:00pm
Arizona Space Institute Website 
UASI Goals
To provide support searches for space related proposal efforts, including concept definition, proposal preparation, identifying engineering/media/administration support staff, and providing scientific review.
To maintain a database of laboratory and facility infrastructure related to space on the UA campus and to facilitate collaboration between proposing teams and potential research partners.
To identify flight opportunities from government agencies, the military, and foreign & industrial partnerships.
To support the educational mission of the UA by facilitating student participation in proposals, project development, and implementation of selected missions/instruments.
---
Join the Arizona Space Institute for a showcase of active and future projects related to space exploration. The symposium will explore this theme during plenary presentations on concept development and proposal facilitation, followed by flash talk presentations from participants. During the morning poster session and networking lunch attendees will have an opportunity to discuss key themes and potential avenues of collaboration and influence that could be pursued beyond the symposium.
Who should come to the symposium?
Anyone who has a concept or mission that they are planning a proposal for.

Those who have ongoing or completed mission and instrument experience in space exploration.

Those who are interested in finding out how to pursue space research.

Those who have research laboratories or equipment (including flight-ready instruments) that can support space exploration.

Anyone who is interested in finding out more about the future of space exploration at the UA.
Registration will open soon! 
If you are interested in showcasing your research in a 10-12 minute flash talk, please submit an abstract by Friday, April 14, 2023
Abstract Submission will close Friday, April 14, 2023
For questions about access or to request disability-related accommodations that will facilitate your full participation in this virtual event, please contact researchevents@arizona.edu
When
8:30 a.m. to 5 p.m. May 8, 2023
Event Contacts
Elena Rodriguez - Research Event Coordinator
Subscribe to the UArizona Impact in Action newsletter to receive featured stories and event info to connect you with UArizona's research, innovation, entrepreneurial ventures, and societal impacts.