Video: Researching Vehicle-to-Vehicle Communications to Reduce Risk of Accidents
Anthem, AZ serves as a test bed for improving emergency response times by controlling traffic signals.
March 27, 2018
When an accident or emergency happens, seconds matter. As first responders race toward the scene, getting snarled in traffic can mean the difference between life or death. And although we're all taught to pull over when we hear sirens blare, for police, fire fighters, or ambulance drivers speeding along crowded streets and navigating through busy intersections, the risk of being involved in an accident is real. In fact, in 2014, the National Highway Traffic Safety Administration (NHTSA) reported that each year there are approximately 6,500 accidents involving ambulances alone.
But all that may be about to change. Using the streets of Anthem, Arizona, a suburb of Phoenix, as a test bed, researchers from the University of Arizona, the Maricopa County Department of Transportation (MCDOT), and Arizona Department of Transportation (ADOT) are working together to substantially reduce the risk of collision when approaching an intersection.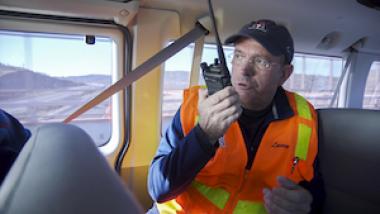 Led by Larry Head, acting dean of the UA College of Engineering, the Arizona Connected Vehicle Consortium (ACFC) tests the system by deploying vehicles equipped with shortwave radio using a slice of the radio spectrum allotted by the Federal Communications Commissions over 20 years ago. Able to talk to each other—and to traffic signals—the vehicle-to-vehicle communication, or V2V, delivers messages in bursts as short as two-tenths of a millisecond. As a vehicle approaches an intersection, the signaling system prioritizes the emergency vehicle and turns the light green for them, thereby clearing the intersection of incoming traffic. As it passes out of the intersection's zone, a signal is sent to return the traffic light to normal operation.
With technology that can shave valuable seconds—or even minutes—off response times, V2V vehicles can save lives and may prove to be as revolutionary as the introduction of seat belts.
Transportation Research Institute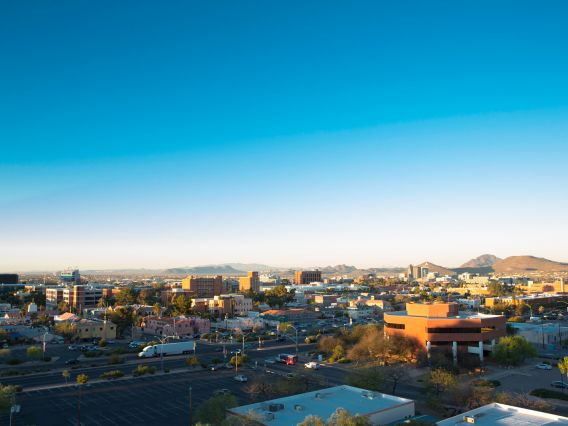 The UA's Transportation Research Institute, or TRI, is equipped with the interdisciplinary expertise necessary to address the challenges of an ever-evolving transportation ecosystem. As an internationally recognized leader in the field, TRI works with researchers across campus and around the country and with public agencies and private industry to capitalize on and expand established expertise in emerging transportation systems and critical, enabling technologies. 
Learn more
Subscribe to the UArizona Impact in Action newsletter to receive featured stories and event info to connect you with UArizona's research, innovation, entrepreneurial ventures, and societal impacts.