UArizona hosts USDA Equity Commission meetings as federal agency aims to improve access to its programs and practices
Events surrounding the three-day session included USDA leadership meeting with university researchers and students to strengthen the relationship between the two institutions
Nov. 6, 2023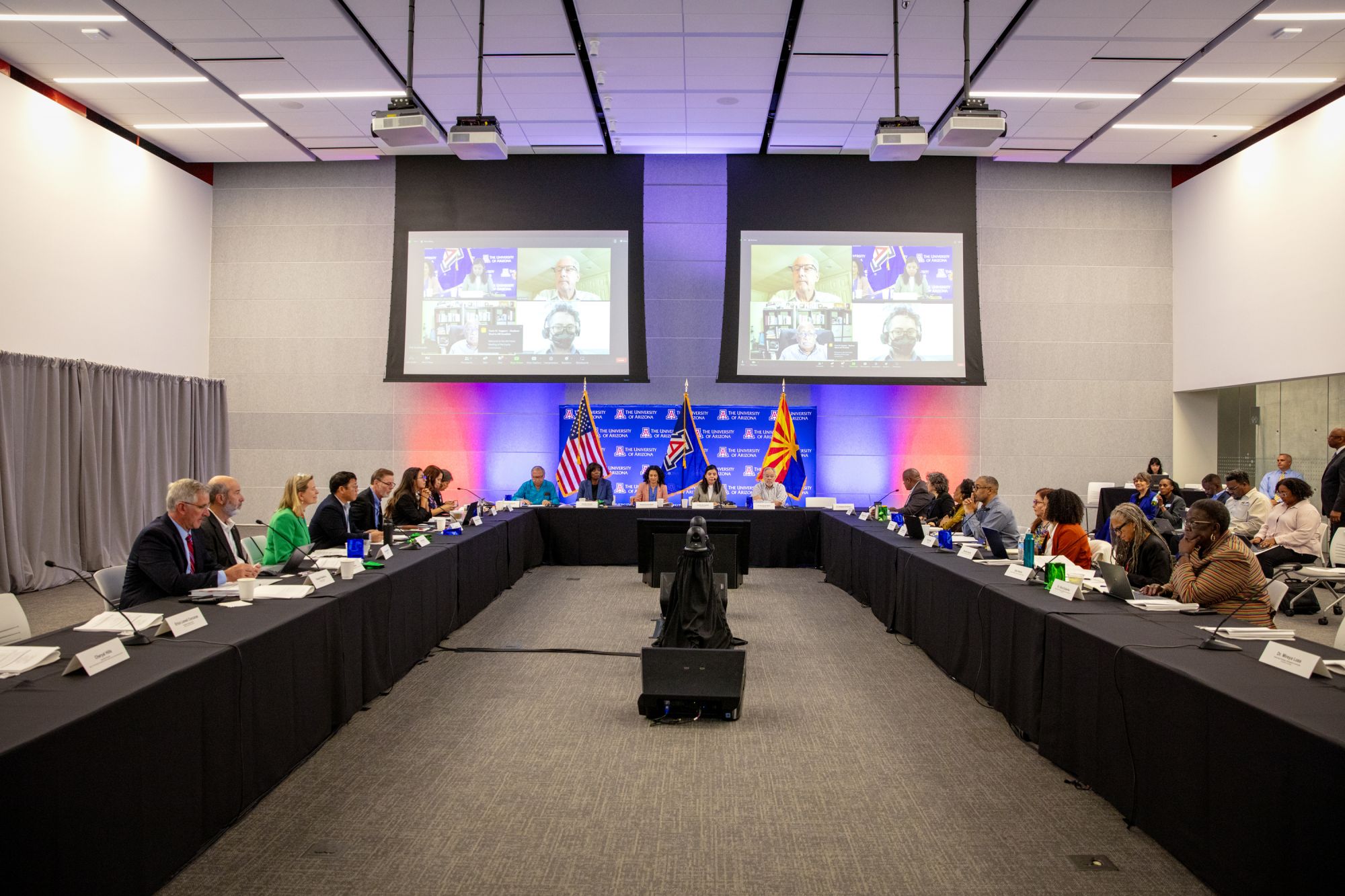 As members of the United States Department of Agriculture's (USDA) Equity Commission considered recommendations to improve the success and prosperity of farmers, ranchers and other agriculture workers, the department's leadership connected with students, faculty and staff at the University of Arizona.
The independent commission is tasked with evaluating programs and services of the USDA, then providing recommendations to improve access throughout the department and solutions to historic inequities in agriculture across the country. Commissioners voted on more than 60 recommendations by the end of their time on campus. A full report is expected to be presented to the USDA in 2024.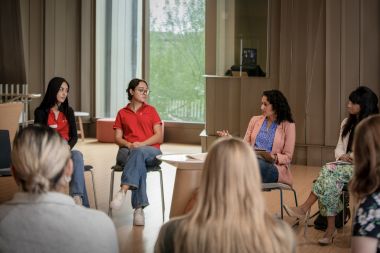 These meetings were the first in the series in which Deputy Secretary of Agriculture Xochitl Torres Small, the first Latina to hold the position, spoke to the commissioners in that capacity. She had done so previously as Under Secretary for Rural Development. This time around, Torres Small's focus was on the operations of the USDA as her position is the equivalent of a Chief Operating Officer.
"I have to make sure that we're also serving people equitably when it comes to our hiring practices, when it comes to the technology we use, when it comes to the customer experience," she said. "Equity can mean a lot of different things, but part of it is just making sure that no matter who you are, you can access our grants or our loans."
Away from the commission meetings, Small Torres was joined by Deputy Under Secretary for Farm Production and Conservation Gloria Montaño Greene for a Q & A session with UArizona students. Montaño Greene, who is an alumna of UArizona, said it was important to help the next generation understand the variety of opportunities that are adjacent to agriculture and not simply farming or ranching.
"Many of them are first-generation college graduate students, so they have questions about how they show up, how they see themselves," said Montaño Greene. "Seeing a future in agriculture is hard because of the experience of their families, so how do you help them connect to see agriculture can be all these different professions and move forward."
Montaño Greene mentioned her experience with interdisciplinary collaborations when she was a student, which she was proud to see continuing on campus currently, like the Presidential Advisory Commission on the Future of Agriculture & Food Production in a Drying Climate. She believes that commission's report compliments the funding for conservation that is included in the Inflation Reduction Act.
Two UArizona programs that have been awarded significant USDA grants were the focus of an information session with Secretary of Agriculture Tom Vilsack.
Kim Ogden, head of the Department of Chemical and Environmental Engineering, and her team showcased their research on guayule, a sustainable plant with the potential to provide a reliable domestic rubber source. The project is part of the USDA's Partnerships for Climate-Smart Commodities.
Greg Barron-Gafford, professor in the School of Geography, Development, and Environment, outlined his work in agrivoltaics, the simultaneous use of land for both growing crops and collecting solar energy. 
UArizona, a federally designated Hispanic Serving Institution, was chosen as the latest public meeting location for the commission, which has previously convened at other campuses across the country, including University of Arkansas Pine Bluff, a Historically Black College & University, and United Tribes Technical College, a Tribal College & University. All three are land grant institutions.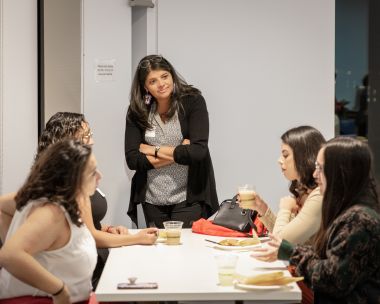 UArizona associate vice president of research development, Kim Patten, pursued the opportunity to host the USDA at UArizona. "We felt this was a great opportunity for the university in terms of partnership and collaboration with the USDA, as well as access to USDA leadership for our researchers and students."
The USDA's time on campus concluded with a roundtable of nearly a dozen participants, including Secretary Vilsack. Between the secretary's visit and the livestreamed commission meetings, all the activities reinforced UArizona's role as a leader in the future of agriculture in the Southwest and the entire United States.
"To have folks from across the country just pay attention and see agriculture in a different way is really great," said Montaño Greene.
Tags
Subscribe to the UArizona Impact in Action newsletter to receive featured stories and event info to connect you with UArizona's research, innovation, entrepreneurial ventures, and societal impacts.