UA Leads STEM Traineeship to Address Needs of Navajo Nation
With funding from the National Science Foundation, a five-year, $3 million research traineeship will give UA graduate students the tools to address food, energy and water challenges in the Navajo Nation.
Oct. 12, 2017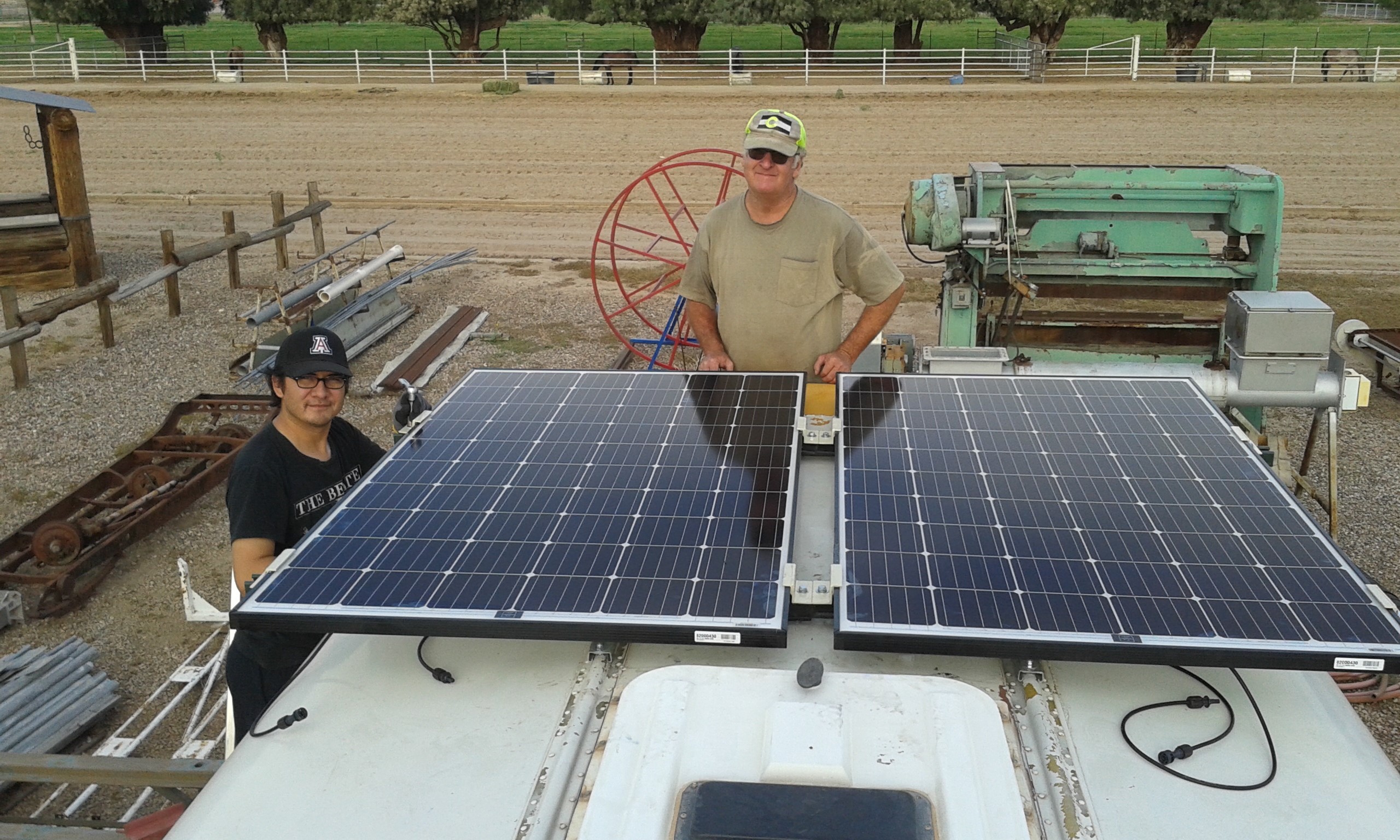 A team of University of Arizona researchers has received a five-year, $3 million grant from the National Science Foundation to train UA graduate students in STEM fields with a focus on improving food, energy and water security in the Navajo Nation.
About 35 percent of homes in the Navajo Nation are not connected to central power or drinking water, resulting in challenges to food, energy and water systems, or FEWS, said Karletta Chief, assistant professor in the UA Department of Soil, Water and Environmental Science, who is leading the program.
"Because of the lack of infrastructure to support FEWS in the Navajo Nation, food, energy and water insecurity are common. Students who go through this research traineeship will not only have expertise in their field, but also the ability to address these FEWS challenges, think holistically and engage indigenous communities," Chief said.
By partnering with Diné College and Navajo Technical University, the program will directly engage underrepresented minorities in science, technology, engineering, and mathematics.
"I envision this stimulating interdisciplinary collaboration, cutting-edge research on FEWS and supporting the STEM pipeline from tribal colleges to the UA," Chief said. "We should see an increase in security of FEWS in the Navajo Nation, too."
Chief's UA collaborators include Benedict Colombi, head of American Indian studies; Erin Ratcliff, assistant professor of materials science and engineering; Kimberly Ogden, professor of chemical and environmental engineering; and Murat Kacira, professor of agricultural-biosystems engineering.
The team initially will focus on building the program and recruiting students, with enrollment beginning in August 2018. Once enrolled, at least 26 graduate students will major in STEM disciplines while completing internships, a FEWS-themed minor, professional development and immersion in indigenous communities.
The FEWS minor, now in development, will include three existing UA courses — ABE 582, MSE 550 and AIS 595 — and a new course designed to facilitate the design and construction of pilot-scale capstone projects in dispersed water purification and greenhouse system design in underserved areas of the Navajo Nation.
Additionally, industry and government partners have signed on to provide internships to students in the program. Those partners include Tucson Electric Power, the National Renewable Energy Laboratory, Sandia National Laboratories, Apex Applied Technology, the Little Colorado River Watershed Chapters Association and the Navajo Nation Council.
Professional development opportunities through the program will leverage existing resources on campus, including seminar series that also will be broadcast to the tribal colleges and training on how to present research and work with indigenous communities.
Cultural immersion is another important component of the program. Student trainees will develop educational modules on FEWS and teach them at the tribal colleges. The trainees also will implement their pilot systems in the field and train community members on how to use the system.
"These students are going to be co-learning alongside the indigenous community," Chief said. "You can develop the best technology, but if people don't know what it is, or how to use it, or if it's not culturally appropriate, it won't work."
Subscribe to the UArizona Impact in Action newsletter to receive featured stories and event info to connect you with UArizona's research, innovation, entrepreneurial ventures, and societal impacts.