Totsoni Willeto: A Student Researcher's Expedition into Colonial Documents
Totsoni Willeto preserves Colonial Era Spanish documents through his work with the Arizona State Museum's Office of Ethnohistorical Research, gaining valuable real-world skills in the process.
Oct. 12, 2023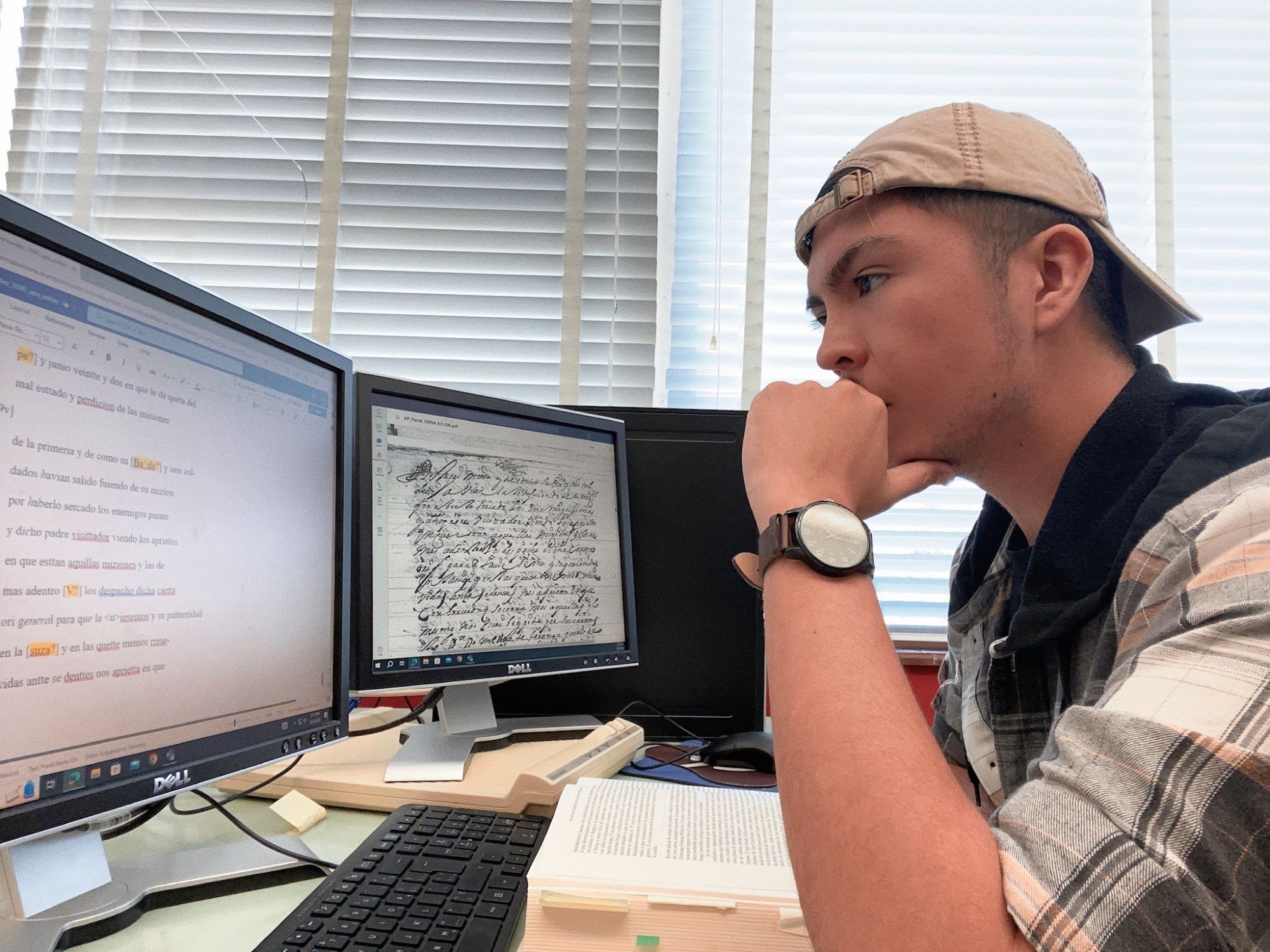 In 1695, General Juan Fernández de la Fuente led a four-month Spanish expedition that was ordered in response to a Native revolt and the killing of a Jesuit. Fernández recorded his army's ongoings, their interactions with the native peoples, and the progress of their expedition into the Pimería Alta region of Northern New Spain. More than four hundred years later, we turn to Fernández's writings to give a broader context for the influence and changes on the region's history and culture.
Throughout their travels, Fernández and his scribes documented their endeavors and discoveries. Today, Totsoni "Tots" Willeto, an undergraduate student at the University of Arizona and a student researcher in the Office of Ethnohistorical Research (OER) at the Arizona State Museum, works to preserve these first-hand accounts of centuries-old events.
The OER researches the peoples of the southwestern United States and northern Mexico, providing access to a substantial collection of Spanish and Mexican documents through an archive and library.
"Immersing myself in history through these documents has been a really rewarding experience," said Willeto, who is double-majoring in law and anthropology and serves as president of the Undergraduate Anthropology Club.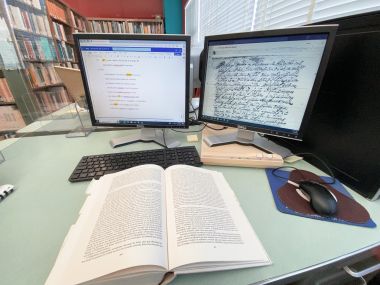 Since 2019, he has been working almost exclusively with 16th- and 17th-century Spanish documents, transcribing them into an updated and easier-to-access format. Willeto digitizes the original handwritten words of the Spanish documents, meticulously preserving details of the original.
For example, abbreviated words are expanded and italicized to let readers know they were originally written in shorthand. Likewise, words that may have been omitted by the author are placed in brackets.
Once completed, the documents are reviewed by other OER researchers before finally being stored in a digital archive, preserving the first-hand accounts and allowing researchers online access.
Willeto is currently halfway through a 400-page document written by Fernández and his scribes. The document outlines their four-month-long expedition into the Pimería Alta region of Northern New Spain in 1695.
Willeto is intrigued by the documents' insights into Fernández's day-to-day movements, being able to understand his interactions with surrounding communities, military operations, and the expedition at large.
"I have enjoyed learning their individual writing styles and find it useful to see what they were thinking when they interacted with the Indigenous people," said Willeto, adding that he finds the daily accounts of military operations are particularly interesting. "Other military accounts of the time were written after the fact, so these daily accounts give researchers uniquely unfiltered and specific information."  
Fernández's expedition incurred significant societal changes, and Willeto said studying these cultural shifts throughout history allows us to better understand the present, providing important context and perspective: "Nothing exists on its own. Everything has surrounding factors that make it what it is." Willeto added that studying tragic or brutal history, including the Colonial Era, is essential to fostering a more compassionate, informed future.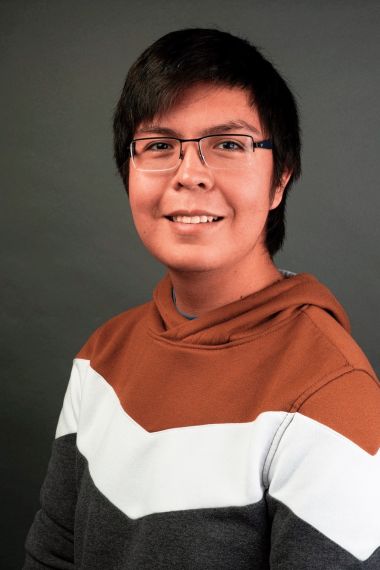 "These documents allow us to see the entirety of the expedition, from start to end," Willeto said.
Where the documents fall short in detail, Willeto and the OER supplement their knowledge with oral history, making sure to uncover and preserve every possible perspective on how events unfolded.
And for Willeto, hands-on research experience within the OER has allowed him to make deeper, more meaningful connections with what he learns in the classroom: "Experiential learning allows us to become directly involved with research and take a more active role in digesting information."
"Academic and experiential learning are two ends of a spectrum," said Kevin Bonine, executive director of undergraduate research and scholar development within UArizona's Division of Undergraduate Education. According to Bonine, undergraduate research experiences like Willeto's give students "the hard and soft skills employers want students to have."
Willeto's work in the OER has helped strengthen his fluency in Spanish, his public speaking skills, and his project management skills. He is grateful for his experience with the OER and encourages fellow students to seek out similar immersive learning experiences. "You can incorporate the skills you learn everywhere, in and out of the workforce," Willeto said. "If you're given the chance to be a student researcher, take it."
Tags
Subscribe to the UArizona Impact in Action newsletter to receive featured stories and event info to connect you with UArizona's research, innovation, entrepreneurial ventures, and societal impacts.