Journalism and the Impact of Media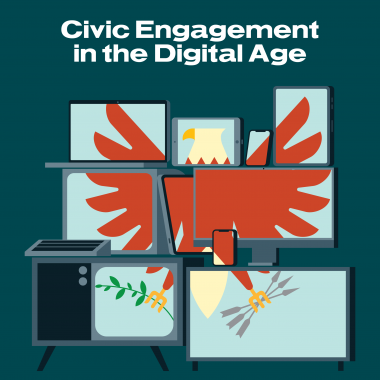 Civic Engagement in the Digital Age: Journalism and the Impact of Media
October 18, 2021 6 pm MST
Advances in digital technologies over the past two decades have significantly influenced our behaviors and what and how we communicate, from our social lives to our politics. The second episode in our civic engagement series of discussions led by Elizabeth "Betsy" Cantwell, senior vice president for research and innovation, features Samara Klar, associate professor in the school of government and public policy, who studies how individuals' personal identities and social surroundings influence their political attitudes and behavior.
Watch the Recording:
About the participants:
Samara Klar received her PhD in Political Science from Northwestern University and also hold degrees in political science from Columbia University and McGill University. Her book, Independent Politics, (co-authored with Yanna Krupnikov) was published by Cambridge University Press in 2016.
Dr. Elizabeth "Betsy" Cantwell leads the University of Arizona Office for Research, Innovation and Impact, which includes the Corporate Engagement Program, Tech Launch Arizona, Arizona FORGE and Tech Parks Arizona.