Kaushik Balakrishnan, Ph.D.
Associate, Research Development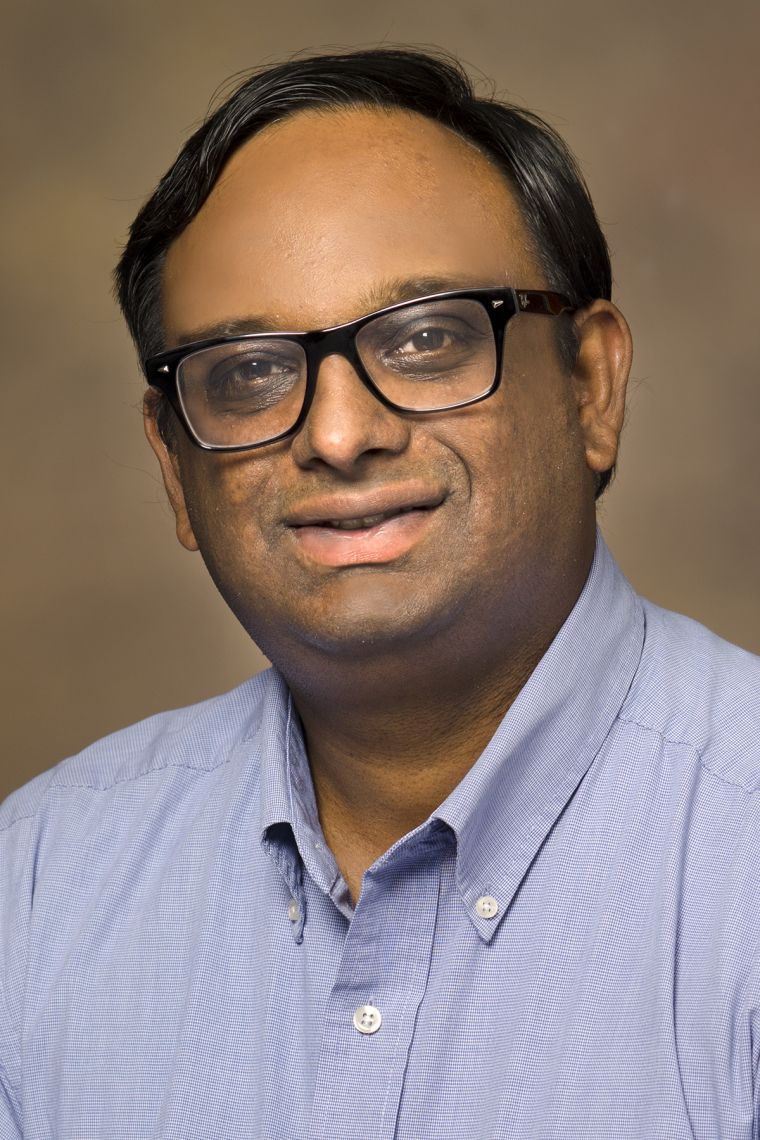 Kaushik Balakrishnan is a Research Development Associate focusing on university-wide engagement for corporate partnerships. He has a Ph.D. in Chemistry from Southern Illinois University Carbondale and did his postdoctoral research advancing nanomaterials for energy and sensing applications at the Materials Science Department at Rice University.  He subsequently joined the University of Arizona's College of Optical Sciences as an Assistant Research Professor in January of 2012. From January 2016 to June 2017, he was a Program Manager, Research at Arizona State University where he managed the portfolio's in Transportation, Materials Science, and Sustainability.  Dr. Balakrishnan has experience in project management and crafting complex proposals to federal agencies, industry, and foundations.  He has also been a PI, Co-I and senior personnel on several federal and industry sponsored research. He has one patent, two book chapters, and more than 30 peer reviewed journal articles and communications that have been cited over 3000 times.